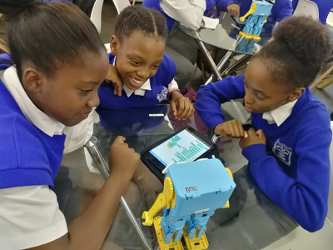 Coding and the 4IR opportunities presented through out programmes
iLAB, part of groupelephant.com and a leading global  Software Quality Assurance company that has played a leading role in transferring technology skills in the South African economy has made a bold step to kick off a programme that will see 4IR skills being developed in townships and remote communities.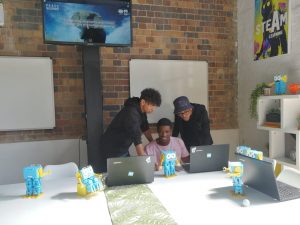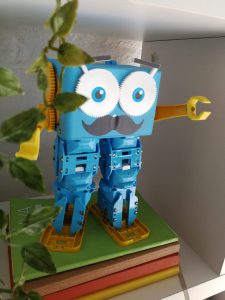 Together with ERP Technology Partners, Nokia and our implementing partners at GOT GAME and  We Code Academy, students in Grades 9 and 10 have been engaged in a STEM Robotics Programme conducted at the African School for Excellence. This programme is facilitated through use of Marty, which is a fully programmable, WiFi enabled walking robot that makes learning about programming, electronics, and mechanical engineering a fun and engaging process. Marty is customisable with 3D printed parts, and has 9 individually controllable motors and built in sensors including bump, tilt, acceleration and force.
Students  who complete the course  will have the ability to enroll in a MICT Accredited Programme  with advanced coding languages that include Python or Javascript in our online academy.