February 2023 project updates
INTRODUCTION
February is a month of love. To this end, our projects managed to spread love in different ways- through the positive impacts they have not only to our direct beneficiaries, but within the communities they operate from.
MADIKWE APICULTURE PROJECT
ERP, through Portia Morudi, will shortly be receiving a forth batch of honey  as the newly registered youth Cooperative continue with harvesting of honey. Having set up about 300 hives spread over various villages and within the Melorane precinct, harvesting is set to continue over the next few months, which will give the group much needed income for their enterprise. In the short-term, the Cooperative will also be looking into diversifying their income revenue streams through venturing into agricultural farming as well. This will be imperative to sustaining their business especially during the winter season when honey production levels are low owing to limited forage for the bees.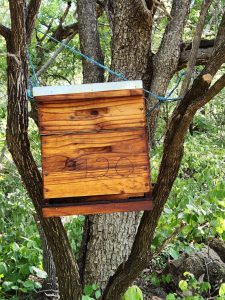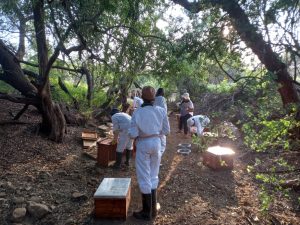 #BIKES4ERP MADIKWE
Eric, the appointed mechanic has continued monitoring usage of all bicycles within the Barokologadi Communities of Madikwe. In spite of some students having been prevented  from using their bicycles because of the recent excessive rain, all bicycles monitored regularly and they are in good working order, with all necessary repairs having been effected during the course of the month.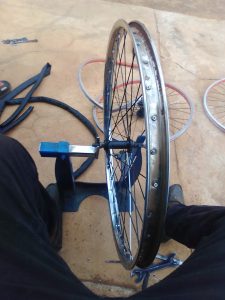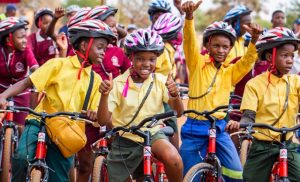 SEKELEKANI COOPERATIVE-GAZINI
Following on our report last month, we are sad to report that the unrelenting rains received over the past few weeks have resulted in the Cooperative losing a portion  of their chilli crop Most of their field has been waterlogged, which affected their plants negatively. As a way of addressing this challenge, a new plot has been secured for utilization by the Cooperative. The new piece seems not to have any water logging issues, which should provide a long term solution going forward. With regards to their honey project, currently, 34 hives are still populated, which is a substantial amount. It is hoped that the remainingg few hives may be populated in the coming weeks as well and that this will result in  improved volumes of honey to be harvest.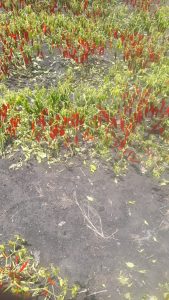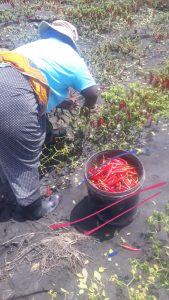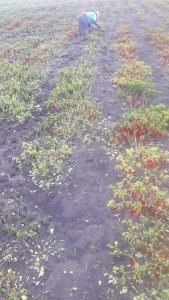 NTSHABELENG WASTE COOPERATIVE
The Cooperative continued with their collection of various waste materials, which will be sent off to the market during the first week of March. The rains,which have been welcomed, have nevertheless had adverse effects on the Cooperative's operations. At present, they are busy with various interventions, thanks to Lorraine Mabeba and Samuel Matheta, which will allow them to enhance the groups day to day operations. We will provide updates on these in our next report.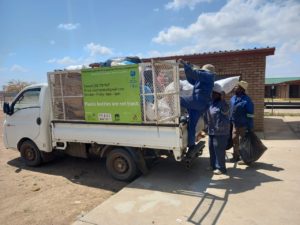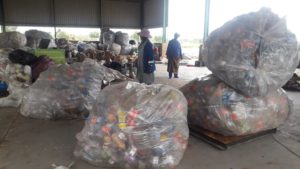 MADIKWE CANINE PROGRAMME
We are pleased to report that Merise, one of the four dogs that are part of our canine programme, delivered 13 healthy puppies. This signals growth in our programme, as the puppies will also soon grow and be trained to be part of our ranger programme. Furthermore, all dogs have continued with their training, including search, detection and arrest procedures, all thanks to the dedication of Johannes, Chanè and all of our ERP people on the ground.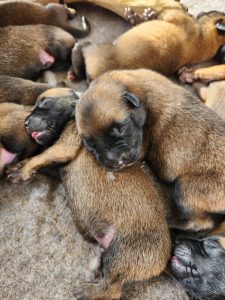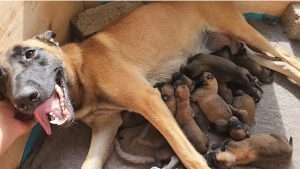 VAALWATER OUTREACH PROGRAMME
February saw a number of activities taking place at the Vaalwater centre. Letticia attended an Environmental Education and awareness annual strategic planning with Marakele National Park and Lapalala Wilderness School team to discuss 2023 annual plan. This was imperative as it mapped the blueprint of all environmental programmes in the Waterberg for the year. In addition, she also attended wetland celebration and awareness events held at Marakele National Park  and at  Taolome Village as part of Waterberg Wave FM's outreach programmes. This was over and above the daily Hlago Ya Africa programme, presented by Letticia, which covered a number of topics including around wetlands, world hippo day, water pollution and the daily ERP programmes among others. 
For the year ahead, Waterberg Waves FM plans to reach out to more youth through  environmental clubs, thereby capacitating the youth through education around environmental issues whilst also promoting information exchange.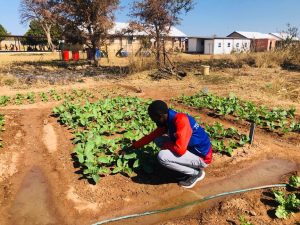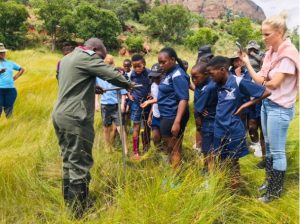 OUR EXPRESSION OF GRATITUDE
We express our sincere gratitude to EPI-USE Africa, iLAB, G3G, Okeefee and Swarts, Medipost and Kawari Wholesalers who have recently availed Supplier Enterprise Development and Economic Development funding towards our various projects. It is through such sustainable partnerships that we are able to implement impactful initiatives within the communitie we work in.