Updates from our projects during the month of August 2021
August was Women's month! A number of our projects are women led and constituted, which is all the more reason why we have chosen to profile some of these, as they gained a lot of momentum during this month. Below are a few highlights during August 2021.
WATERBERG WAVES FM UPDATE
With August being Women's Month, the Radio Station's focus was on women in the environmental and conservation sectors. To this end, a number of women were interviewed and profiled during the daily Hlago Ya Africa show hosted by Letticia. As part of their outreach programmes, the Radio Station also visited the Masebe Poultry Project, which we have profiled in the past as having received support from the ERP funded Waterberg Welfare Society. In addition, other lined up radio programmes focused on issues to do with matriarchy within various animals and species that included elephants, rhinos and bees.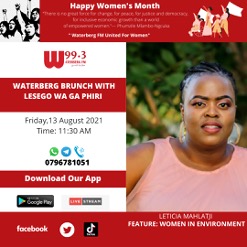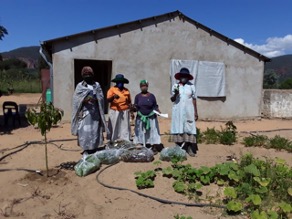 P.E.A.C.E PROJECT RECEIVES CSI FUNDING FROM BARLOWORLD
We extend our gratitude to Barloworld, who have once again provided CSI funding this year. The funding will benefit Sekelekani Cooperative, covering their operational and capital expenditure for honey production over the next 12 months. This comes as a much valued boost for the Cooperative, who continue with their agricultural and apiculture initiatives.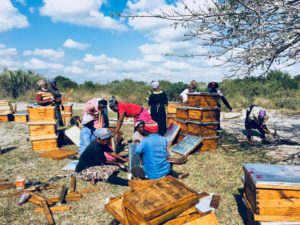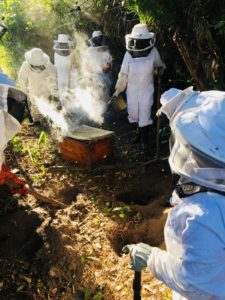 ERP LAUNCHES MATH U PROGRAMME IN MADIKWE
Thanks to CSI funding from Maxtec, ERP  launched and implemented the MathU programme at Olefile Secondary School located at Pitsedisulejang Village in Madikwe. 25 android phones loaded with the MathU programme were distributed, with students 23 Grade 11 and 12 learners each receiving the phones. In addition, 2 Maths and Science teachers received these android phones to allow for familiarization with the programme, as they will be monitoring the student recipients outcomes while becoming accustomed to using the programme. ERP will receive a full statistical report after the end of the year, with in-depth data on each learner's progress.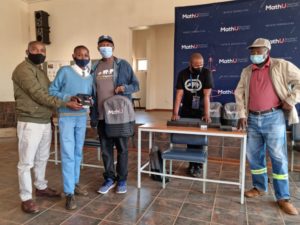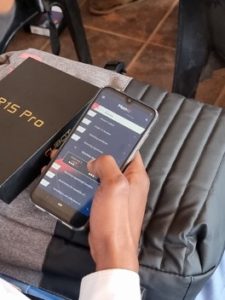 UPDATE ON MADIKWE APICULTURE INITIATIVES
We are looking to commence Madikwe Apiculture training from September 2021. The 20 young people to be trained have been identified, and hives secured with the delivery expected this week. Following the concerns and challenges with the initial site that was identified, we have since identified two new sites. One site will be used as the bee sanctuary site, where the hives will be permanently placed, and another used as a trap zone.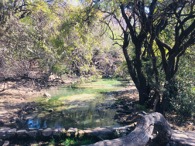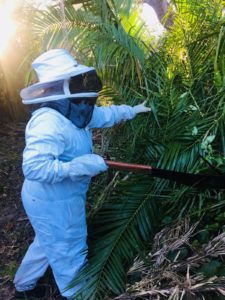 EXCITING NEWS REGARDING OUR ERP HONEY PRODUCTS
Our partner Portia Morudi submitted final samples of her ERP branded honey to Food Lovers Market at the beginning of August. In this regard, we are pleased to report that the samples have been approved, leading to the commencement of the listing process. This has seen Portia starting off with the packaging process, and hopefully this will see the ERP branded honey on the shelves during the month of September.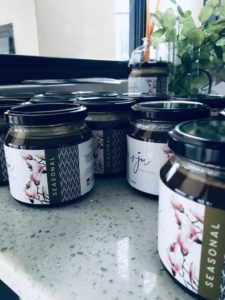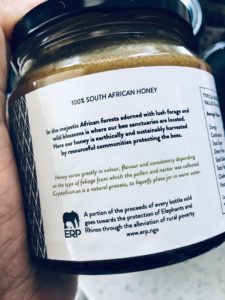 NTSHABELENG WASTE MANAGEMENT COOPERATIVE UPDATE
The Cooperative collected and sold about 3 tonnes of mixed waste. With winter now coming to an end, we anticipate an increase in the waste materials they will trade at the centre, as consumer trends will be changing with the change in seasons. They are currently harvesting some of their vegetables in preparation for planting a new summer crop.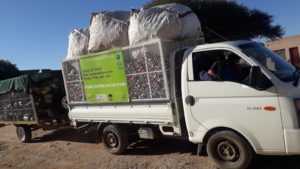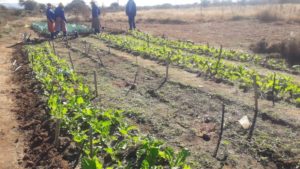 PLEASE CONSIDER DONATING TOWARDS OUR NDUMO ORPHANS FEEDING SCHEME FUNDRAISER
The Ndumo Schools Orphan Project (NSOP) was established circa 2002, by a group of concerned school principals and teachers who were concerned about the significant level of absenteeism amongst their pupils. Upon investigation, they discovered that an alarming number of these children were orphans and otherwise vulnerable children who were being left to fend for themselves due to a devastating rise in deaths in the community as a result of the HIV/AIDS pandemic. The NSOP initially focused  on providing the orphans and vulnerable children with food parcels supplied at the time by the Catholic Church . Subsequently, in 2015, funds were raised to provide ePap to these children. We have undertaken to continue to support the work that is done by the NSOP and with generous funding from ERP, USA, we have been able to continue to distribute ePap to the 400 orphans who are not eligible for government grants, as well as 20 caregivers who attend to them.
For as little as the equivalence of  $15 a month, you can support an orphaned or otherwise vulnerable child for an entire month. Join and support our cause by clicking on the link below:
https://www.flipcause.com/secure/cause_pdetails/MTEwNTYx