Updates from our projects during February 2022
INTRODUCTION
We are proud to report on the positive stories that came from our various projects during the month of February.
UPDATE ON SEKELEKANI COOPERATIVE
The Cooperative continue to  harvest their chillies, and we are pleased to report that the process is going on well in spite of slight disruptions with rain which delayed the drying process. Owing to the mammoth task at hand, the group has employed seasonal workers to assist with the harvesting process. This has created an additional five temporary jobs for local community members.  To date, the Cooperative has harvested over 30 buckets, and will be commencing with the weighing prior to sending off the yield to the market. We will provide another update in our next report. Our expectations are high, taking into account the current prices for dried chillies on the market.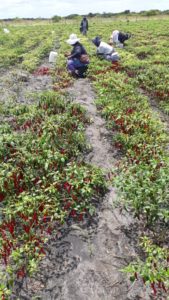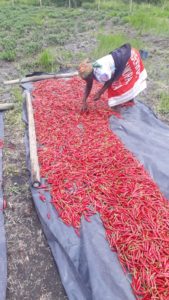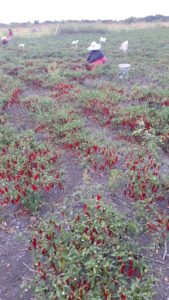 VAALWATER CENTRE UPDATES
We appreciate the funding for IT related projects received, once again, from iLAB and G3G, both groupelephant.com companies. The funding includes  various ICT related Enterprise Development  and Socio-Economic Development that will be implemented  at the Vaalwater Centre. This funding will enable the Centre to implement a number of ICT programmes enabling youth from some of the most remote rural areas to access technology directly in line with the Forth Industrial Revolution.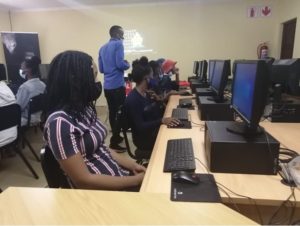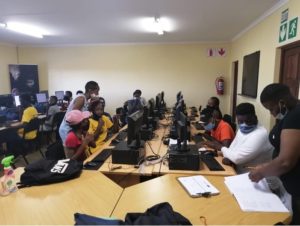 WATERBERG WAVE FM
In February Waterberg Wave FM attended the 2022 wetlands day celebration event at Nylsvley. This was an event that was commemorated in partnership with Limpopo Department of Economic Development, Environment and Tourism (LEDET) and Working on Fire. This year, the celebrations ran under the theme "Wetlands action for people and nature". 32 learners from Mokhari Secondary School actively participated in the proceedings. The event aimed to raise awareness on the protection and conservation of the environment and touched specifically on ways in which schools could participate in conserving wetlands. It also discussed topics around poaching, waste management, biodiversity conservation, water conservation, energy audit, landscaping, tree planting and soil science in school yards. Leading up towards Wetlands Day, Letticia Malatji had been interviewed on Waterberg FM where she spoke about the event and the need to conserve wetlands within the community. She also recently presented at a climate change  community workshop organised by Earth Life Africa that was held at Lephalale, where she spoke passionately about effects of climate change and ways of mitigating it. This was over and above the daily Hlago Ya Africa programme where she speaks about ERP programmes being implemented in Vaalwater, and the importance of conserving wildlife as a way of alleviating poverty.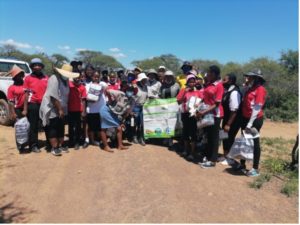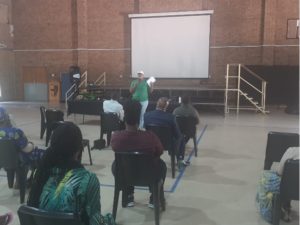 NTSHABELENG WASTE MANAGEMENT COOPERATIVE
A number of positive activities took placeover and above the Cooperative's usual operations. Apart from their continued day to day waste collection duties, the Cooperative commenced with work on their organic waste project. They managed to fill up 6 Bokashi bins with reclaimed organic material from the local landfill site. This came as an exciting development to the Cooperative, who were eager to initiate this project. It is envisaged that they should be able to sell their first compost in about 3 months' time, thanks to the dedicated mentorship from Lorraine Mabeba. We also express our gratitude to Samuel Matheta who managed to mobilize local resources and   cleared the excessive overgrowth of tall grass and bushes at the recycling centre as a result of excessive rain. Samuel is also assisting the Cooperative with the procurement of a variety of vegetable seedlings that they will  prepare to plant under their Food-for-waste programme. We are most grateful for his continued and dedicated volunteer assistance   whenever the Cooperative calls on him.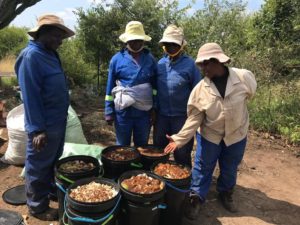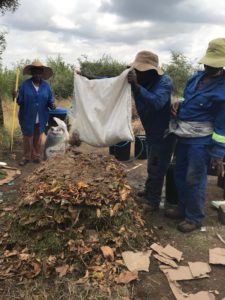 JOHANNESBURG BEEHIVE SANCTUARY
Portia was approached by The Bee Conserve, an urban sanctuary nestled in Morningside Johannesburg, to set up a bee sanctuary. The sanctuary is an enchanting urban forest where visitors will be exposed to the exceptional world of African honeybees, plants, birds and insect species that have made this their home. This sanctuary will provide a standard model for how we can live in harmony with nature even in an urban setting, reminding us of the importance of preserving bees and nature through talks and guided walks to view beehives and plant life on the property.  This sanctuary will be used for educational purposes and will made accessible to schools for visits and experiences.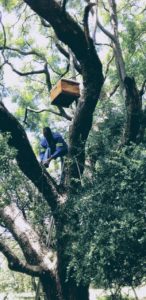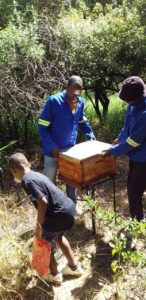 MADIKWE APICULTURE PROJECT 
This youthful group have been busy with using the beehives to protect iconic and indigenous trees, as per our last report. This ensures that we preserve these trees for generations to come, as the bees deter elephants from the temptation of knocking the trees down and stripping their bark which may lead to their extinction. The project is a classic example of how wildlife and nature can co-exist, often with minimal human intervention.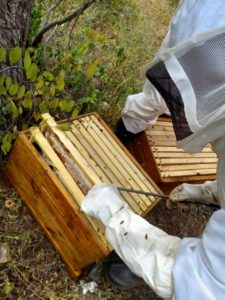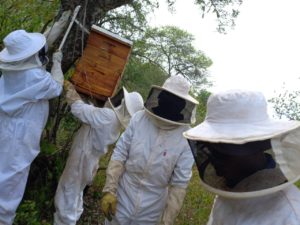 NDUMO SCHOOLS ORPHAN PROGRAMME
The Ndumo Schools Orphan Project (NSOP) was established circa 2002, by a group of concerned school principals and teachers who were troubled by the significant level of absenteeism amongst their pupils. Upon investigation, they discovered that an alarming number of these children were orphans and otherwise vulnerable children who were being left to fend for themselves due to a devastating rise in deaths in the community as a result of the HIV/AIDS pandemic. Many didn't have clothing to attend school. we have been able to continue to distribute ePap to the 400 orphans who are not eligible for government grants, as well as 20 caregivers who attend to them.
For as little as the equivalence of $15 a month, you can support an orphaned or otherwise vulnerable child with a supply of ePap for an entire month. Join and support our cause by clicking on the link below:
https://www.flipcause.com/secure/cause_pdetails/MTEwNTYx