Updates from our projects during the month of March
BAROKOLOGADI COMMUNITY-MADIKWE
With the ERP mission of Conserving elephants and rhinos through the alleviation of poverty at the centre of our approach, we are happy to report that we have started with community surveys within the BCPA community, guided by the tenets of Participative Rural Appraisal. The surveys will inform our programmes for these communities, and will enable us to craft the best possible interventions as advised by the beneficiaries themselves.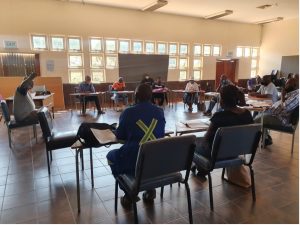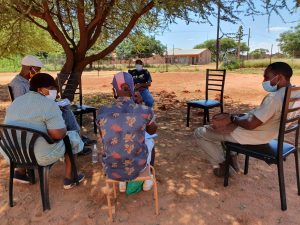 UPDATE ON THE VAALWATER ICT CENTRE
The ICT centre at the ERP funded and supported Waterberg Welfare Society
in Vaalwater is currently busy with various training programmes. One of these has been enabling Grade 12 students from the local secondary school to conduct various school related research programmes, free of charge at the centre. In addition, the students have been undergoing basic computer literacy training on a weekly basis. Such interventions are all constitute ERP's integrated approach towards poverty alleviation, as underpinned by the P.E.A.C.E. Model.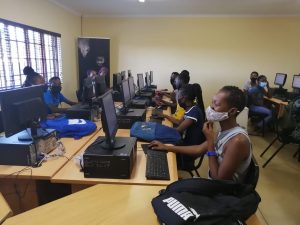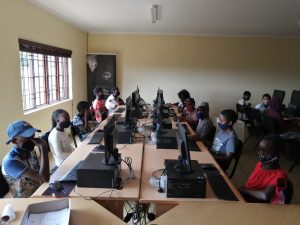 WATERBERG WAVES RADIO PROGRAMMES
In recent months, South Africa has seen a rise in gender based violence perpetrated against women, violating their rights to human dignity, equality, and advancement of their freedoms. This has seen so many women and children losing their lives at the hands of the male gender, a trend which if not addressed, could lead to further human rights violations against the most vulnerable in society. Waterberg Wave Radio Station has been spearheading programmes to address these violations and promote gender equality within Vaalwater. Through daily programmes, the station has both been addressing conservation related issues, together with the most pressing societal challenges, including gender based violence, thereby providing a platform from which communities access information and exchange views as a way of becoming part of the solution to these problems.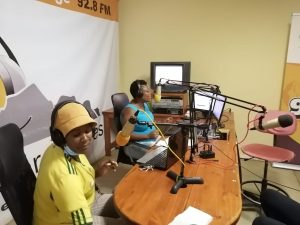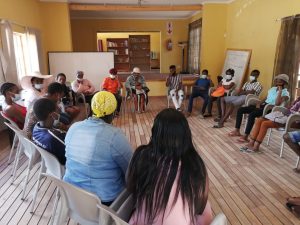 NTSHABELENG WASTE COOPERATIVE (LIMPOPO)
In keeping with human rights month, we also showcase the work done by Ntshabeleng Waste Management Cooperative. This group, founded 6 years ago, is an all women run enterprise, which collects and trades in various waste materials as means of generating an income. Over the years, they have provided positive socio-economic and environmental spin offs through their continued efforts in keeping their community clean, whilst also managing their business. During March, the Cooperative managed to sell their various waste materials, and are about to plant various crops in their garden under the food for waste programme. Thanks to PETCO once again, the Cooperative qualified for the second tranche of the Coca-Cola Covid-19 grant, aimed at addressing some of their most pressing operational expenses.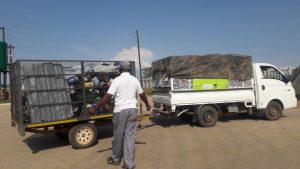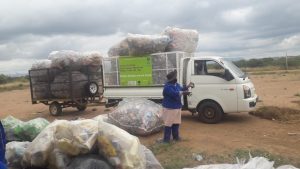 SEKELEKANI COOPERATIVE- GAZINI
The Cooperative will be sending off 100 bags of their chilies in early April, having managed to continue with their harvest during this month, after the challenges faced owing to the heavy downpour. The Cooperative also managed to hire 10 casual workers to help with the harvesting of these chillies, thereby creating additional seasonal jobs for some of the community members.