Updates from our projects during the month of May
For the month of May, we celebrated the spirit of Ubuntu, focusing on the broader theme of Africa month, but more specifically, on enhancing various efforts within our projects. The highlight of the month was the commissioning of the second phase of the ERP emergency food relief programme in Madikwe.
COVID 19 EMERGENCY FOOD RELIEF PROGRAMME 2021
Covid-19 lockdown effects are still taking a toll within most of the communities we work in. Job losses have contributed to the escalation of poverty and the inability of people to adequately feed themselves and their families.  ERP once again resolved to sponsor a second phase of the emergency food relief programme which we initiated last year in an effort to provide relief to the families most affected. Our focal point is Madikwe where ERP has partnered with the local Community Property Association in the form of a long lease to assist in the conservation of their wildlife and improve their socio-economic circumstances. We will be feeding 550 families in three different villages (including 100 orphans) at Madikwe.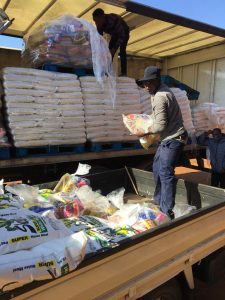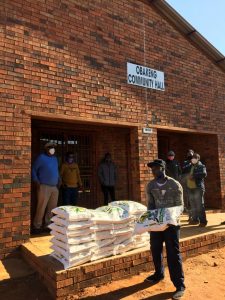 ERP delivers more bicycles in Blouberg (Limpopo) under the #Bikes4ERP programme
On the 15th of May, the ERP team distributed another batch of 50 bicycles to students from 4 schools within the Blouberg Municipality. This brought the total number of bicycles distributed under the programme to over 230 spread over the past 5 years. This year we were honoured to have our Ambassador Clement Maosa (well known TV celebrity) present again at the event. Clement, having grown up in a nearby village, managed to motivate and interact with the students and their parents as an example of the real possibilities of success, regardless of setbacks. The Honourable Mayor of Blouberg Cllr Solly Pheeha kindly attended the event and expressed his appreciation for this intervention. This past year, one of the beneficiary schools, Seikgoni Secondary School which had been recipients of bicycles in 2019, saw an 84% Grade 12 pass rate, up from 36% in 2019, with the bikes being attributed towards the positive mindset of most of these Grade 12 students. This year, the school is aiming for a 100% pass rate, having been motivated once again by receiving more bikes to benefit their students. You can view the video from the recent deployment by here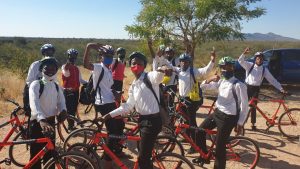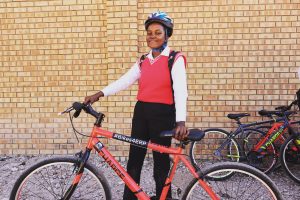 ERP signs MOU with Tembe-Mashabane Community
ERP conducted a workshop with the Tembe Mashabane community in Northern KwaZulu/Natal, which saw the community signing an MOU as part of their commitment to working with ERP. As a result, it is anticipated that a lease agreement will be obtained from the Department of Land Reform and Rural Development, allowing the community to partner with ERP in the conservation of their wildlife as well as benefitting from a number of interventions that will address the rampant poverty in the region. The production of honey along with agricultural programmes will be among the economic opportunities that will be embarked on. These will be accompanied by educational interventions to improve the quality of education from pre-school to Tertiary levels.
An update on Ntshabeleng Waste Management Cooperative's activities
The Cooperative planted a new crop of kale, ginger, beetroot and onions during the month of May following on the clearing of the  land  with much appreciated assistance from Fortune and Lorraine Mabeba in addressing the various water challenges that had hindered their progress up until now. In addition, they continued to collect various waste materials which they will be sending off to the market shortly. We are grateful to Michael van Heerden and his colleagues from EPI-USE Africa for the donation of various seeds and gardening equipment which will assist the Cooperative in their gardening activities.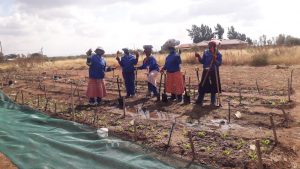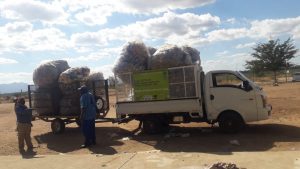 Madikwe apiculture project plans
Portia Morudi recently joined the team in travelling to Madikwe, where she conducted a feasibility assessment of a honey production venture. It is planned to deploy 300 hives in the area to enable to community to venture into apiculture as a poverty alleviation tool, whilst also protecting some trees that have over the years have been damaged by wildlife. Bees, through their natural pollination services assist with the regeneration of all terrestrial biomes.
Efforts to encourage beekeeping inside wildlife parks, reserve areas and natural forestry conservancies are beneficial for the livelihoods of nearby communities. Facilitating local people, through training and mentoring, to place beehives in suitable foraging locations within the reserves allows them to gain benefits from the reserves and therefore have a vested interest in its protection. Based on observations done, this site has potential for high occupancy rate, (This refers to the time period in which a hive remains occupied by a colony) for the colonies as it provides adequate foraging and a continuous water source and will possibly provide high honey yields.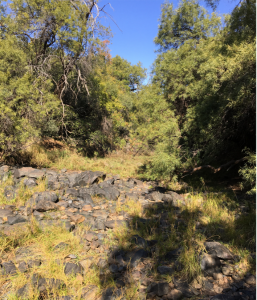 Waterberg Waves Radio Station update
This month, the radio station focused on celebrating World Biodiversity Day which was celebrated on the 22nd of May. Biodiversity refers to all the variety of life that can be found on Earth (plants, animals, fungi and micro-organisms) as well as to the communities that they form and the habitats in which they live. Human Beings depend on biodiversity in their daily lives, in ways that are not always appreciated. The loss of Biodiversity  will have significant direct impact on human health, and in addition, changes in ecosystems  affect livelihoods, income, and local migration and, on occasion, may even cause political conflict. The radio station ran various programmes and interviews which focused on promoting biodiversity day, and biodiversity in nature. Topics featured included the impact of biodiversity and invasive species, biodiversity threats and mitigation plans and biodiversity within protected areas to mention but a few. This as always, was over and above the daily Hlago yaAfrica ERP programmes that promotes ERP's mission of addressing conservation and poverty alleviation.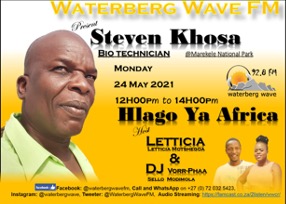 Vaalwater ICT Centre updates from May's activities
Most of the ICT Centre's activities had been adversely affected by the various Covid-19 lockdowns that were put in place. This not only affected the rolling out of the much needed outreach programmes by the Centre, but also meant that there would be reduced income generation, potentially affecting the Centre's sustainability. In recent months however, the Centre has been able, once again, to implement various training programmes. These include various coding courses, and the train the trainer programme which enabled skills transfer as a way of ensuring long term suitability of various programmes. This was made possible by the much appreciated Enterprise Development funding  received  from G3G (a groupelephant.com company). This funding  enabled them to employ 3 additional staff members over a 12 month period. Testimonials from these 3 members of staff are proof that the funding has not only provided them with employment opportunities, but has enabled them to serve their community and empower the youth through exposing them to educational opportunities directly in line with the forth industrial revolution.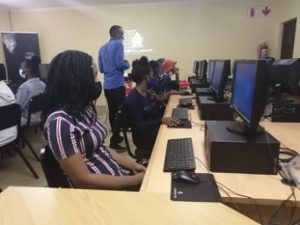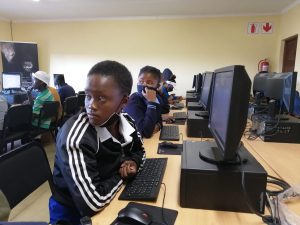 Sekelekani Agricultural Cooperative Updates
Having been affected by the heavy rains that fell during the harvesting time, the Cooperative have nevertheless  continued harvesting the remainder of the chilli crop. Currently, they are busy drying what remained of the harvest whilst also preparing the land for planting the next chilli crop around mid-August. It has been gratifying to note that in spite of flood damage, the project has reached a level of sustainability whereby the Cooperative members were not only able to draw a monthly income but also finance the planting of their next crop.  This is a great achievement and one which we expect to implement widely in the future. We are grateful to Portia Morudi for their honey production and to Edward Malu as their agricultural manager.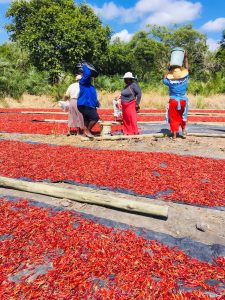 A word of gratitude to our ERP Ambassador, Clement Maosa 
We take this time to express our gratitude to Clement Maosa, our ERP Ambassador, for promoting the ERP brand on social media. This month, Clement availed himself at the delivery of the bikes in Blouberg, where he once again managed to motivate and inspire the recipients of these bicycles.