Updates from our projects during the month of November 2021
INTRODUCTION
As yet another year draws to an end, we not only reflect on the milestones covered over the past 11 months, but also celebrate the positive outcomes that came out of our various projects over a number of provinces. This month's updates showcase where we currently are with our various projects, with the hope of amplifyng our impact further in the coming year.
UPDATE ON ERP HONEY
Following on our update from last month, we are once again proud to announce that Portia's ERP branded honey is now available in select Food Lovers Market stores throughout Gauteng Province. Be sure to look out for this honey, which showcases a typical ERP story of how we bring about meaningful socio-economic impact as part of our conservation efforts in various communities by addressing human/elephant conflict through the alleviation of poverty.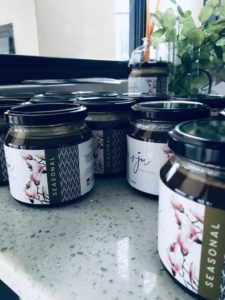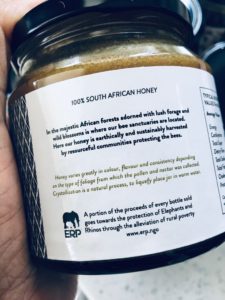 WATERBERG WAVE RADIO STATION ACTIVITIES DURING NOVEMBER
With South Africa staying on level 1 of the national lockdown, SANParks opened their gates for the public for free. Waterberg Wave FM once again participated at the 16th annual "mahala week" at Marakele National Park. This concept was launched in 2006, to encourage all South Africans to visit National Parks, out of the realisation that the majority of this country's citizens were not accessing parks.The objective of SANParks Week is to cultivate a culture of pride in all South Africans in their relationship with the country's natural, cultural and historical heritage, under the established theme "Know Your National Parks". The feature element of the project is free access to all South African day visitors (particularly people from communities around the parks). In addition, the radio station had educational programmes running throughout the month, which focused on various flora, fauna and biodiversity issues. This was over and above the daily ERP programmes presented by Letticia Mahlatji, aimed at promoting the ERP mission of 'Conserving elephants and rhinos through the alleviation of poverty.'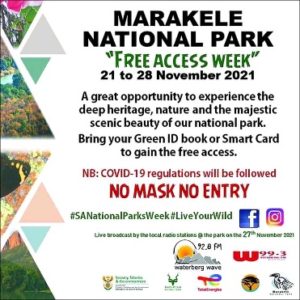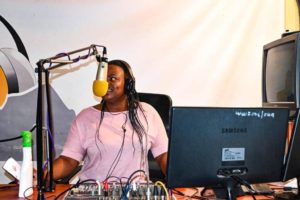 NTSHABELENG WASTE COOPERATIVE UPDATES
The Cooperative continued with their various waste recycling activities during the month of November. They recently finished clearing the land for the new crop, and will be commencing with  planting new vegetables shortly which they expect to reap in the new year. In addition, the Cooperative will soon be venturing into organic waste recycling, all thanks to the tireless efforts of Lorraine Mabeba. We will provide more updates on these exciting developments early next year.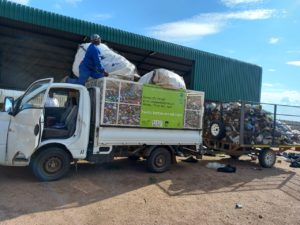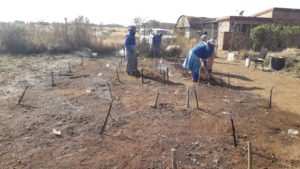 SEKELEKANI COOPERATIVE- GAZINI
We are pleased to report that the Sekelekani Cooperative managed to plant all their chilli crop seedlings in time for the rainy season. In order to ensure the successful growth of their crop, the Cooperative has started weeding some sections where weeds had started growing. It is expected that harvesting of the crop will begin  in early January 2022. We commend this group for their tenacity and dedication which they have shown throughout the year.
The plot is surrounded by beehive  fencing to prevent invasion from elephants coming across the border from Mozambique. Portia will, in due course, be collecting the next batch of honey from these farmers for marketing through her contract with Food Lovers Market.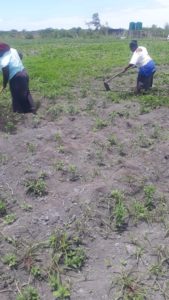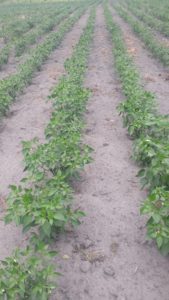 MADIKWE APICULTURE PROJECT
Portia has commenced setting up the beehives at various identified locations in Madikwe. These will protect valued trees from destruction by elephants. This is a slight variation from the beehive fencing concept  that we utilize among subsistence farmers in Gazini to prevent human/elephant conflict.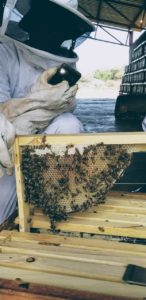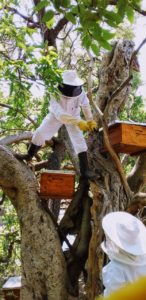 VAALWATER ICT CENTRE UPDATES
The ICT centre managed to provide 63 participants with an opportunity to access the IT Lab. These were between the ages of 13 -21 years, (22 males & 41 females). Of these, 14 leaners had the opportunity to do the basic computer training programme that will run until January 2022. The other 49 participants had the opportunity to conduct their school-based research projects, whilst others managed to apply for admission into various universities. The impact of such programmes has been remarkable, with many of the participants providing positive testimonies upon completion. Through Waterberg Waves FM, the centre is also advertising their services, including photocopying and printing. This has led to a rapid turnout from the community members in need of these services, thereby providing the centre with additional income to cater for their various overheads.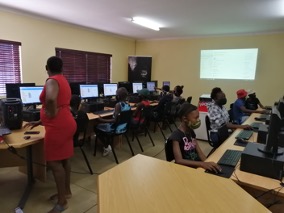 MATH U PROGRAMME UPDATES AND OUTLOOK
We feel gratified for having been able to assist with the provision of Mathu Android phones to assist with the upgrading of the standard of Maths and Science for High School learners in Madikwe. We will provide an update on its impact on the Maths and Science curriculum once the results are out from the end of year examinations.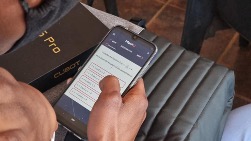 #BIKES4ERP PROJECT
This project continues successfully, and we are pleased to report that students are utilizing the new bicycles in Madikwe to the satisfaction of the mechanic. The mechanic continues to render his support services to all students, and we will be able to provide the first assessment of the programme's impacts based on the latest deployment in Madikwe, early next year since the students are now busy with their examinations.
We are still running the fundraiser to raise 402 bicycles in memory our late colleague, of Gert Vermeulen, one of the co-founders of #Bikes4ERP. We appeal to you to join in this fundraiser and help us reach this target by following this link https://www.flipcause.com/secure/cause_pdetails/Mjk1NjU=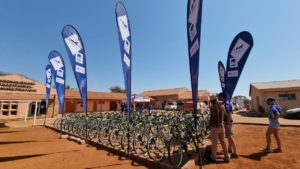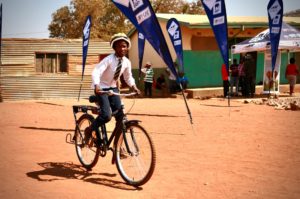 NDUMO FEEDING SCHEME FUNDRAISER
For as little as the equivalence of $15 a month, you can support an orphaned or otherwise vulnerable child for an entire month with a daily meal of ePap, ensuring improved health and quality of life. We appeal to you to join us and support our cause by clicking on the link below:
https://www.flipcause.com/secure/cause_pdetails/MTEwNTYx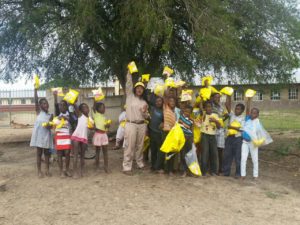 In conclusion, we would like to thank our donors, beneficiaries and service providers for a productive 2021, and we wish you all happy holidays and a prosperous 2022 ahead.