Updates from our projects during the month of November 2022
INTRODUCTION
As yet another year draws to an end, we wish you and your loved ones a pleasant and sweet holiday, and hope 2023 will be a prosperous year for you all.
MADIKWE LEARNERSHIP PROGRAMME
The  learnership programme, funded by EPI-USE and implmemented in partnership with the Barokologadi Community Properterty Association continues, with 50 students participating in the ICT programme, whilst 70 are deployed to the furniture making aspect of the programme. More updates will follow into the New Year.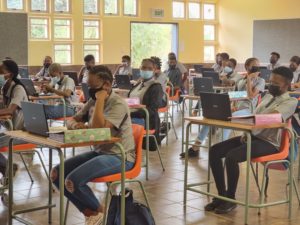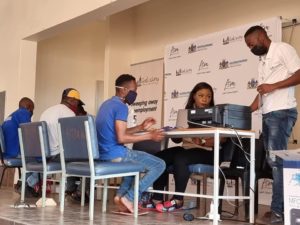 #BIKES4ERP MADIKWE
Thanks to the weekly monitoring and repair efforts of Eric, the appointed bicycle mechanic, we are pleased to report that the students have continued to utilize bicycles at the high and primary schools in Madikwe. Though it has been somewhat difficult to follow up with some high school students owing to their end of year exam schedules, most of the students have been able to reach out to Eric so he attends to various repair work on their bikes.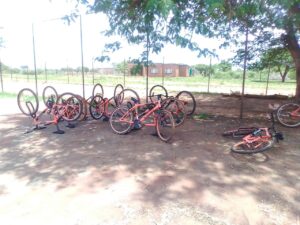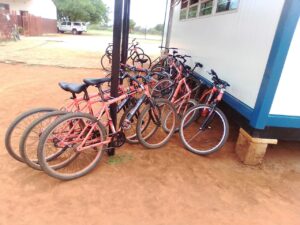 ERP CANINE PROGRAMME
All four dogs continue with their various training programmes, which are transforming them into a strong anti-poaching unit. Jim is our top biting dog, and both he and Gary are exceptional in their checking tasks. Merise is also performing execeedingly well in her detection works, whilst Nora continues to get light detection duties, having been assigned as the house watch dog.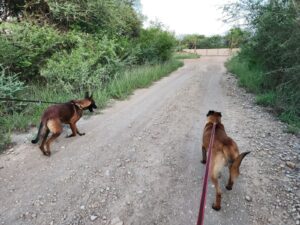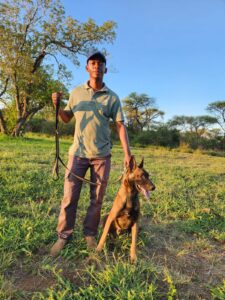 ERP HONEY
We are pleased to report that Portia was awarded a contract to supply honey to Makro, one of the biggest retail chain stores in South Africa. This will see our ERP branded honey being distributed through out all Provinces of the country. Earlier in the year, Portia had her honey on the shelves of Food Lovers Market in Gauteng Province. We will share more updates on the exciting news- but for now, keep an eye out for our honey coming to a Makro store near you.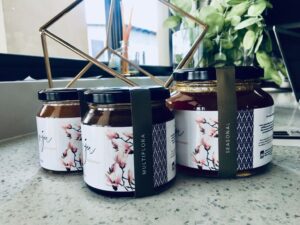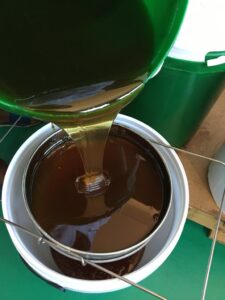 MADIKWE APICULTURE PROJECT
Following on our previous update, we are pleased to inform that, through ERP's Portia Morudi's  intervention, we have added another 100 hives which have been deployed into the communities where the youthful beneficiaries reside in. Portia has also commenced with purchasing honey from these beneficiaries, and about 100kg has been bought thus far. Harvesting will commence through out the coming weeks, and a further update will be provided in our next newsletter.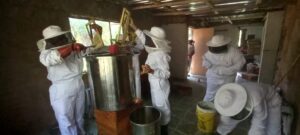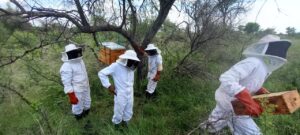 SEKELEKANI COOPERATIVE-GAZINI
The Cooperative have managed to plant a new chilli crop, which is already showing signs of good growth. This process was expedited through the employment of additional casual labour, which created employment for some community members. It is important to note that these ladies do all their work by hand.  They don't own any implements and it is very important to take note of how hard they work and the extraordinary impressive results they achieve, as was evidenced with their record chilli crop which they recently harvested.  We are also pleased to report that all of their 37 beehives are now populated, with 14 supers already full of honey. Harvesting is set to commence during the early days of December, and we will report on this early next year.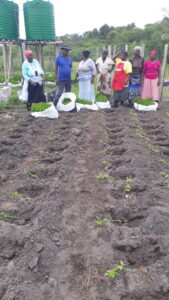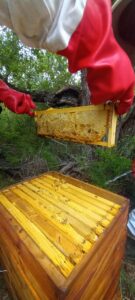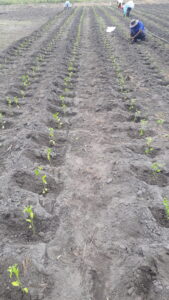 NTSHABELENG WASTE MANAGEMENT COOPERATIVE
The advent of both the summer and festive seasons often means an increase in waste materials that can be generated owing to consumer buying patterns. In this regard, the Cooperative saw an increase in the amount of recyclable waste materials that they collected and sold, which boosted their monthly income. Thus far, they have diverted over 30 tonnes of mixed waste from being landfilled or illegally dumped. In addition, they have commenced with the extension of their vegetable garden under the food for waste programme, having received additional seedlings sourced for them locally by our associate, Mr Samuel Matheta.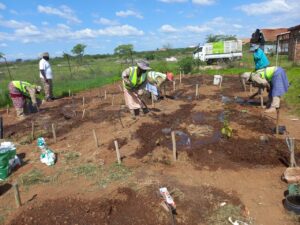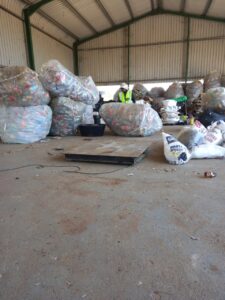 VAALWATER CENTRE PROGRAMMES
Part of Letticia and her team from the radio station's outreach programmes this month included facilitating various workshops and youth network sessions which focused on the impact of climate change and ways in which the youth can contribute to climate change mitigation solutions. This was over and above the weekly ERP sponsored Hlago ya Africa radio programme which touched on various educational aspects including the possible extinction of the African elephants, recycling, science and the environment, and of course, educating the listners on ERP's mission and various programmes within the local community.
The IT Centre continues with its job shadowing initiative, which has allowed youth to be placed at the radio station and ICT Centre as part of gaining much needed work experience. In addition, the Centre has provided 22 youth with an opportunity to access basic computer training which will assist with their personal development, whilst exploring various career opportunities. Lastly, during November, the Centre hosted a graduation ceremony which saw the youthful participants from their Child and Youth Development Programme completing the Course. The programme targeted school going youth between the ages of 7-18 years old, and will be an on-going programme in 2023.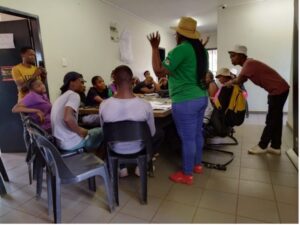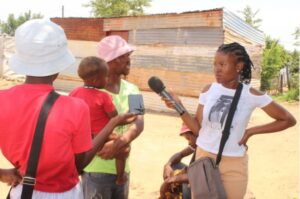 We look forward to sharing more exciting news and updates on all our projects and initiatives in January 2023!